I'm so excited to work with my sister Bebe Brown to bring you a Dolly Christmas. I have designed and hand made items that can be purchased through Bebe Brown's Doll Haul. I was inspired by an adorable Blythe doll that is part of Bebe's personal collection. I also used a beautiful antique doll and a Bleuette doll for inspiration. Here I will give you a little tour of how these items were made.
It all starts with a pencil sketch on tracing paper. I then flip the image and transfer it to the rubber block. And then it is all about the carving! I use a speedball cutter and a basic pink rubber block.
I got a little help making the wooden blocks in order to mount the stamps. Each stamp was coated three times with a substance called polyurethane.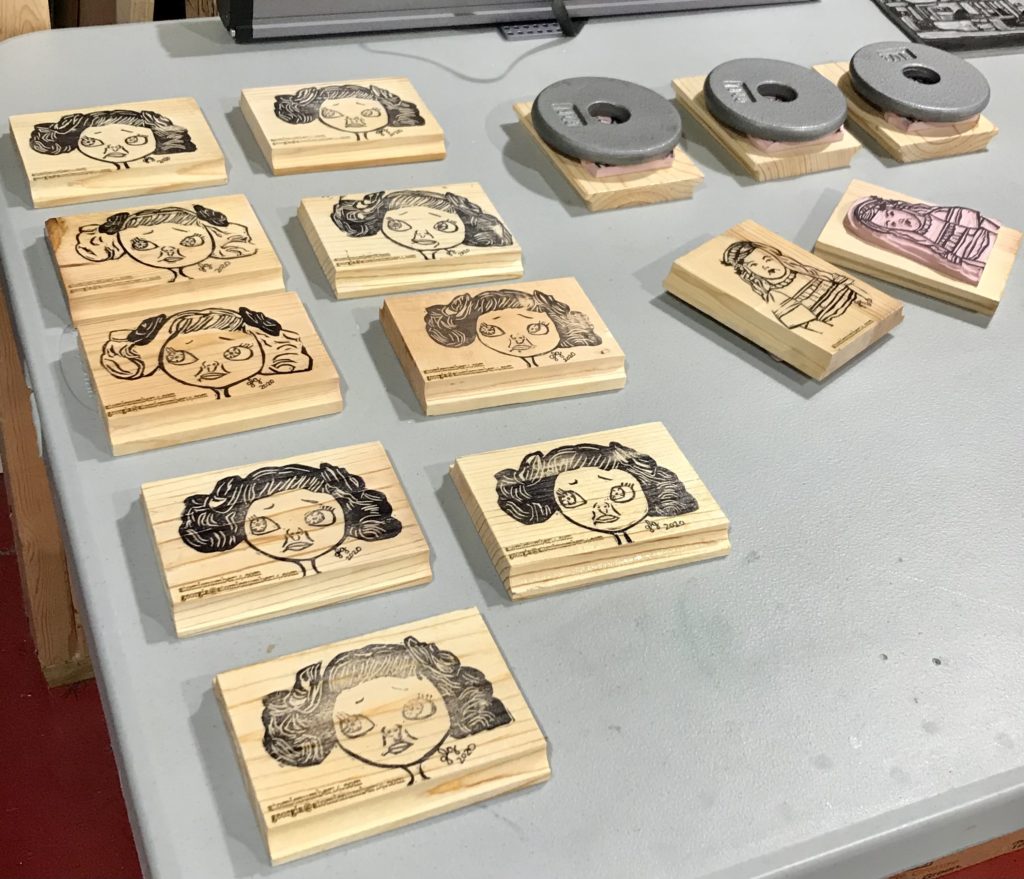 It was so much fun turning my studio into Santa's workshop! If you want more information please visit Bebe Brown's Doll Haul. Thanks!